MedtecLIVE with T4M and MedtecSUMMIT Newsroom
That was MedtecLIVE 2021 – and a look at the future of the event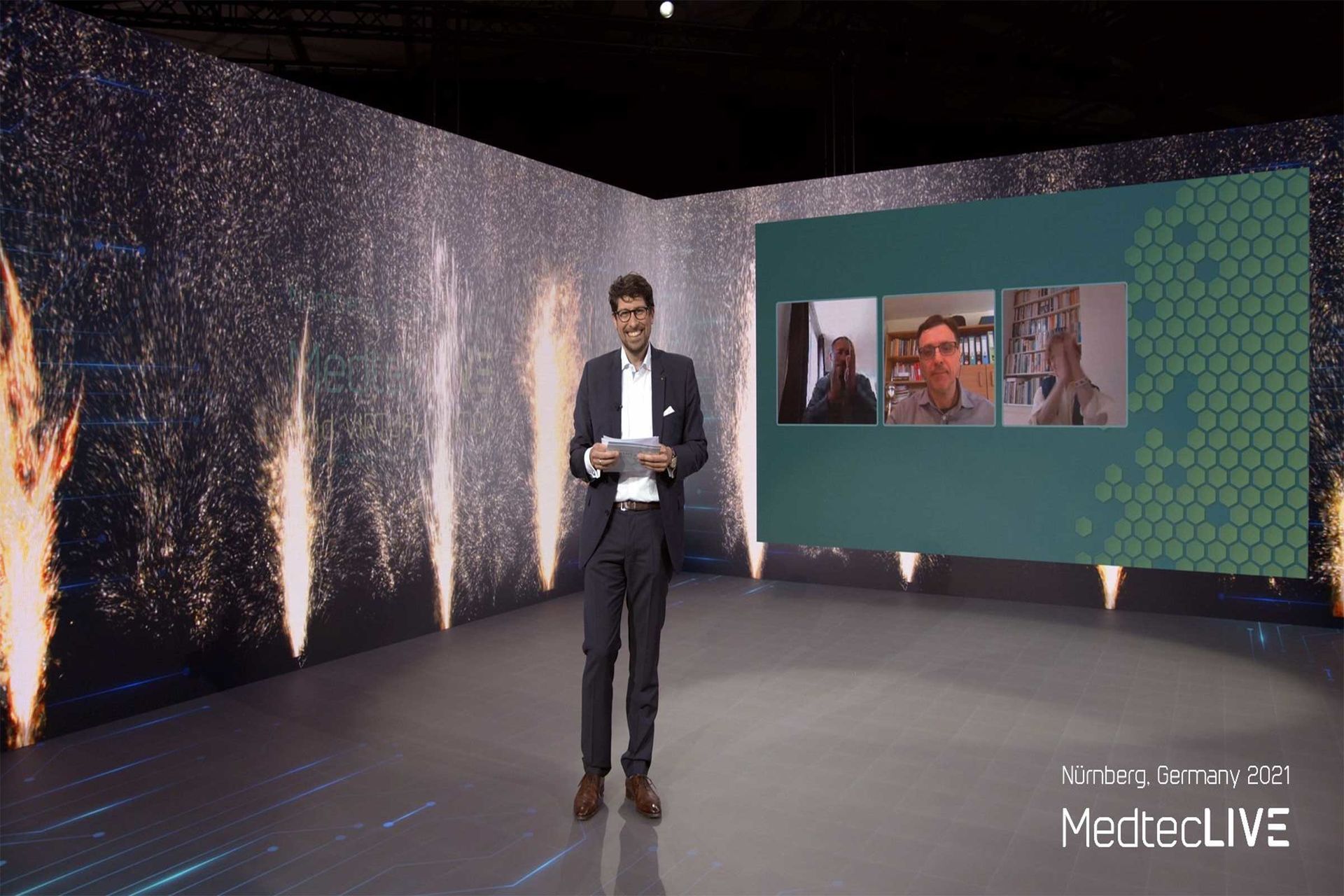 MedtecLIVE recorded a total of 2,000 participants, 150 exhibitors and 80 speakers from Germany and abroad. Because of Covid-19 this medical technology exhibition took place in digital form for the second time. We look back at the event with Exhibition Director Christopher Boss and exhibitor Hans Jürgen Stein from Mentalis.
MedtecLIVE was held for the first time in 2019. Then the plans had to be changed because of the Covid-19 pandemic. The format was altered, turning it from an in-person event to a digital exhibition. The third MedtecLIVE has just ended. How was it?
Exhibition director Christopher Boss is happy because the visitors and exhibitors were positive, despite the virtual format. Hans Jürgen Stein, Managing Director of Mentalis, has praise for the number and the quality of the contacts he was able to make, for example. "For us, the digital exhibition was a success," he comments. "The exhibition had a significant presence in our social media channels."
Getting to know each other online
Even so, Boss is certain that the exhibitions of the future can only be in-person events. He knows that "trade fair people" like to meet each other. Personal contact is important. That goes for Stein too: "I'd like to be able to shake hands again. A hybrid event with elements of both digital and in-person exhibitions would be great."
It is clear that a digital format is no substitute for face-to-face, interpersonal contact. Even if MedtecLIVE made every effort to facilitate chance meetings. Interested participants were able to meet in virtual rooms to take part in virtual cocktail parties and meet new contacts.
Fitness coaches and DJs
The medical technology exhibition also came up with a few other things to transpose the "experience" aspect of the show into an Internet environment. There were fitness sessions, for example, and background music from a DJ during the breaks. But Boss believes that, even with these enhancements, a digital exhibition still falls short of actual personal experience. He feels the virtual format meant many participants were unable to focus fully on being involved. Emails and calls created distractions here and there. As a result, they were unable to switch off from their day-to-day business and devote their attention to the quality content on offer.
The next MedtecLIVE is scheduled as an in-person event from 3 to 5 May 2022. It will continue to include additional digital components – live streams, for example – and will thus combine the best of both worlds.
MedtecLIVE 2022: Save the date and follow us for up-to-date information on Twitter: https://twitter.com/MedtecLIVE and LinkedIn: https://www.linkedin.com/company/medteclive.