MedtecLIVE with T4M and MedtecSUMMIT Newsroom
Meet the exhibitor: Corscience GmbH & Co KG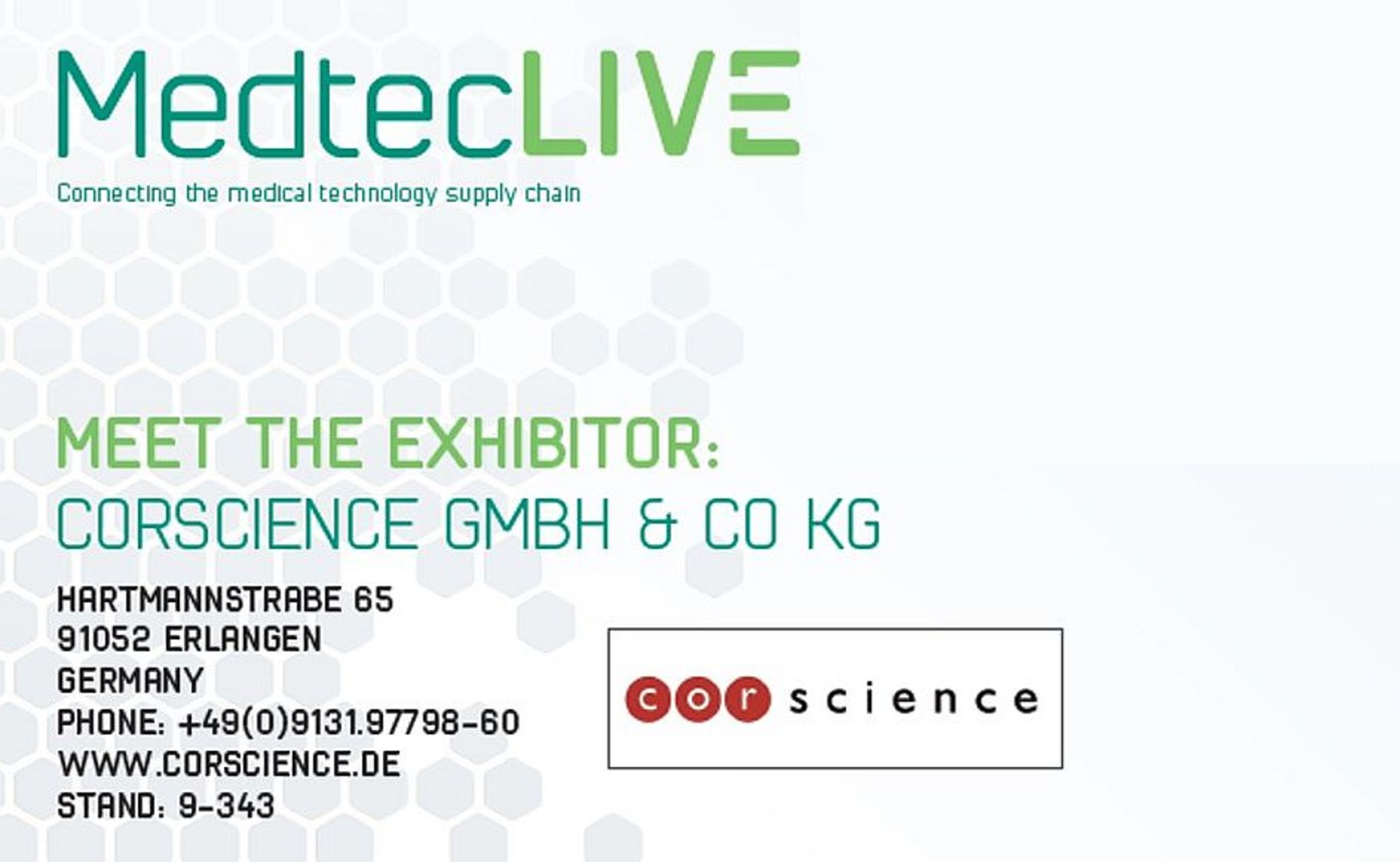 Corscience is an established development service provider for international medical technology companies. We provide innovative solutions for humans and are leaders in our areas of expertise as electrical stimulation and monitoring, ventilation and gas analysis as well as mobile health.
With us, you get everything from one source:
• Medical Device Engineering
• Products and Licenses
• Manufacturing and Test Services

WHO ARE YOU LOOKING TO MEET AT MEDTECLIVE?
Being a regional provider for medical device engineering from Erlangen with both national as international customer focus, the fair MedtecLIVE is for us home game and great opportunity alike. As a technology and engineering company, we seize the opportunity to acquaint national and international manufacturers within our sector with our extensive offer and expert knowledge.

WHAT ARE, IN YOUR OPINION, THE MOST EXCITING DEVELOPMENTS IN YOUR SECTOR AT THE MOMENT?
Monitoring and Biosignal Analysis: ECG interpretation, vital parameters measuring devices (ECG, SpO2, NiBP, CO2)
Mobile Health: telemedicine expenses, transport monitors, webservers, integration of interfaces