MedtecLIVE with T4M and MedtecSUMMIT Newsroom
Meet the exhibitor: Advanced Chemical Etching Ltd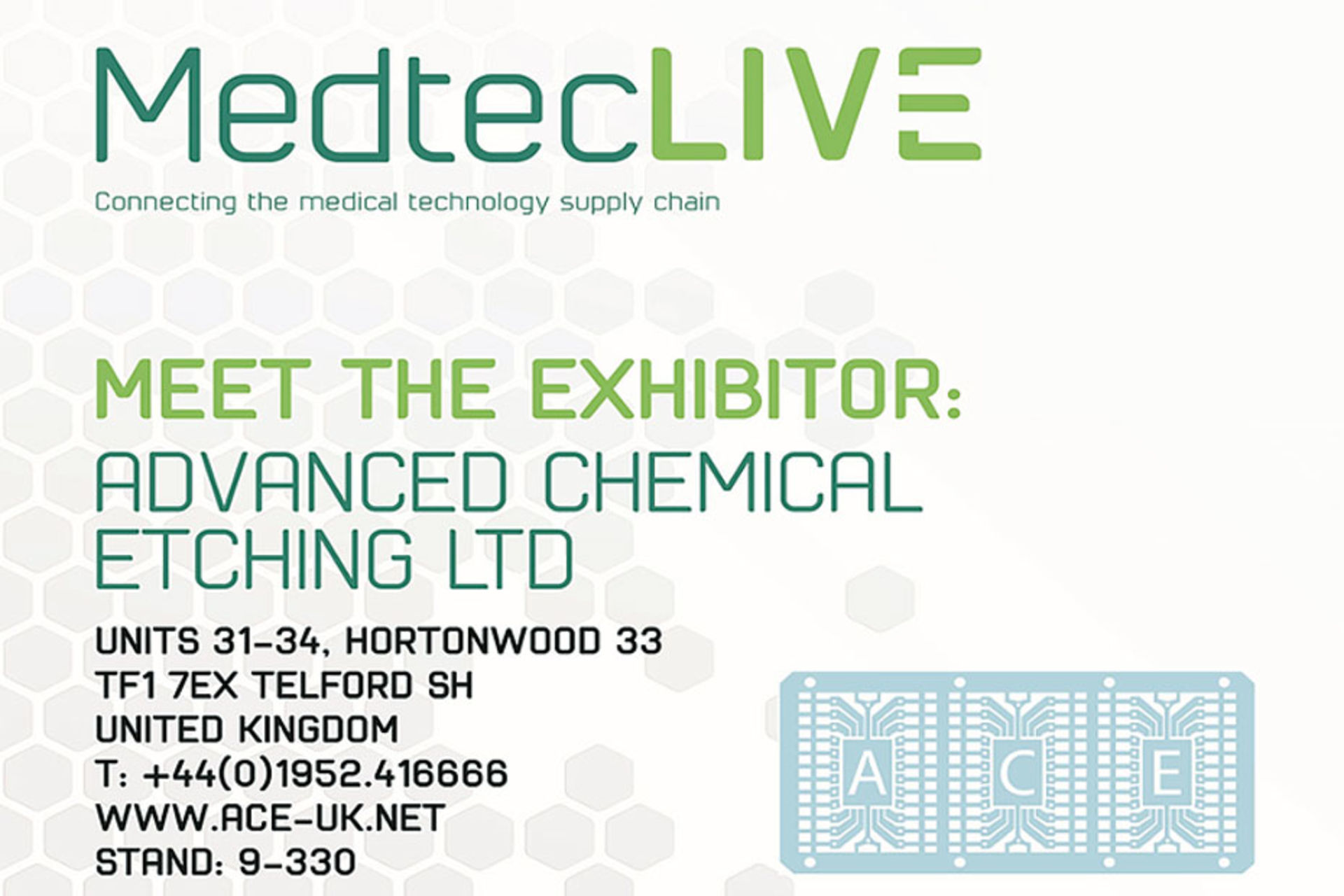 UK based Advanced Chemical Etching Ltd (ACE) are a metal component manufacturer utilising the chemical etching process that enables today's product development engineers greater flexibility in design, with short lead times - often taking just a few days.
WHO ARE YOU LOOKING TO MEET AT MEDTECLIVE?
Product development engineers and decision makers who are looking for a process to manufacture metal components.
WHAT ARE, IN YOUR OPINION, THE MOST EXCITING DEVELOPMENTS IN YOUR SECTOR AT THE MOMENT?
The most exciting development from our point of view is more and more components are being manufactured by our company for the medical industry.