MedtecLIVE with T4M and MedtecSUMMIT Newsroom
Meet the exhibitor: MEDICAL ENGINEERING TECHNOLOGIES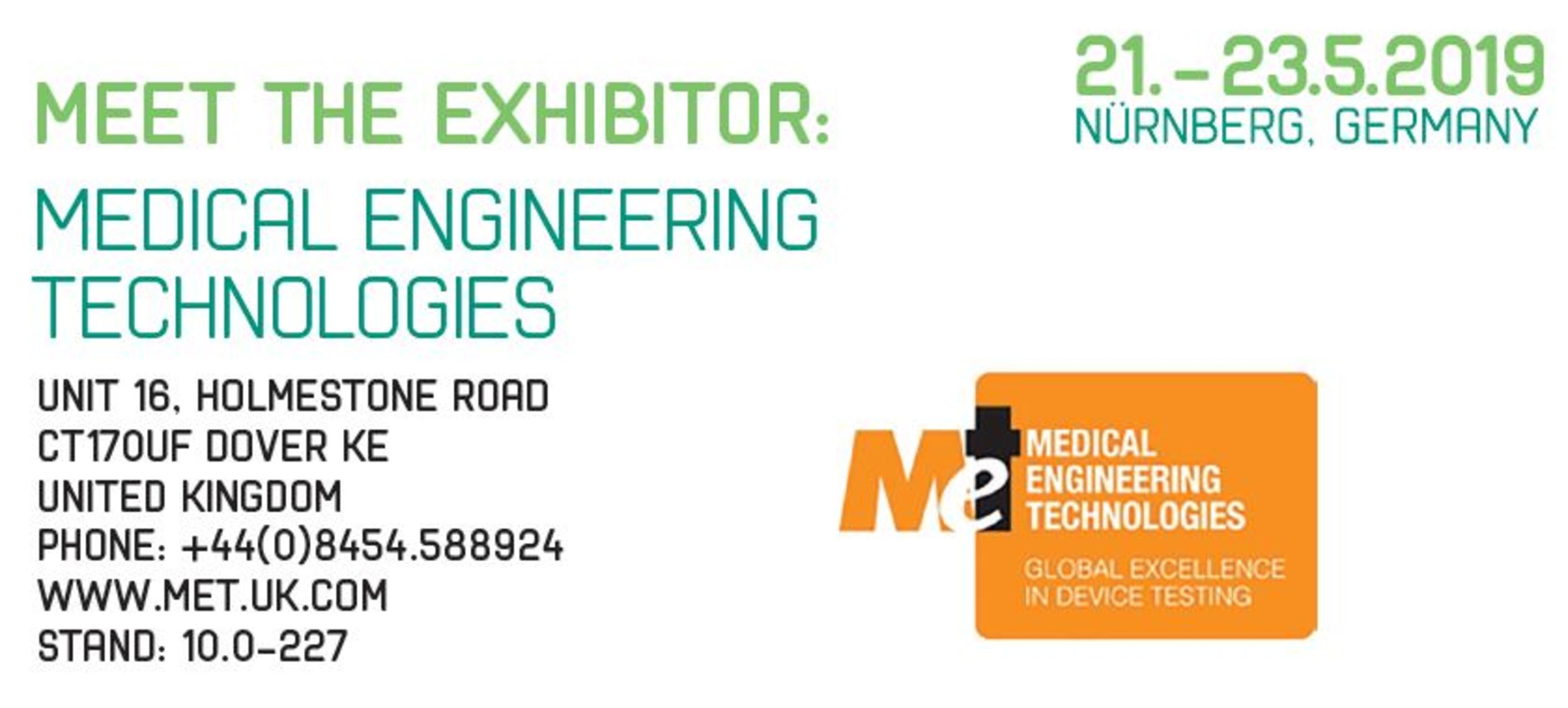 COMPANY PROFILE
Medical Engineering Technologies has 22 years experience efficiently and knowledgeably delivering
safety and performance validation for medical devices. Testing, under our ISO 17025 QMS includes:
initial consultancy, EMC testing, packaging validation, physical testing, toxicity studies, and toxicity
risk analysis.
WHO ARE YOU LOOKING TO MEET AT MEDTECLIVE?
MET's technicians understand medical devices, their uses and risk analyses. They can work with
engineers, scientists and project managers in developing and delivering robust test programmes and
protocols.
WHAT ARE, IN YOUR OPINION, THE MOST EXCITING DEVELOPMENTS IN YOUR
SECTOR AT THE MOMENT?
There have been two major regulatory changes in recent years; the MDR and the revisions to the
biocompatibility standard: ISO 10993-1. The MDR requires formal evidence of the safety and
performance of a device even if it has been in use for many years. It has also moved some devices into a
higher class than they were previously.
ISO 10993-1 has now shifted the emphasis for toxicity end points from
animal testing to a knowledge of chemicals a device can transfer to a
patient. Chemical analysis in not compulsory, but a knowledge of
what chemicals could be present and their toxic effects is an
obligatory component of the risk analysis.