MedtecLIVE with T4M and MedtecSUMMIT Newsroom
MedtecLIVE on course for success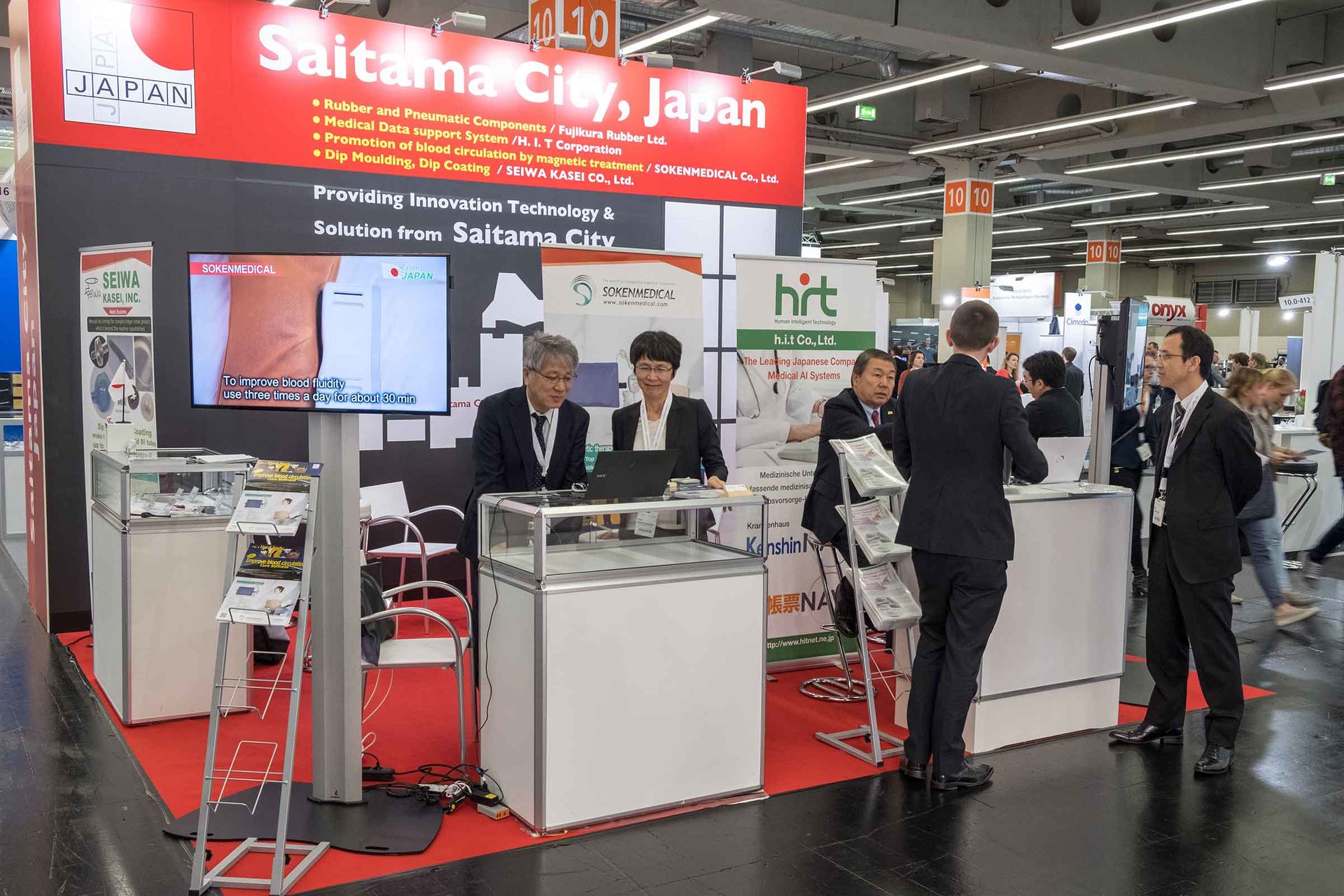 With about five months to go, the European medical technology sector is preparing for the premiere of the new trade show event MedtecLIVE together with MedTech Summit Congress & Partnering. The level of popularity among both domestic and foreign suppliers means that available stand space in the two exhibition halls is filling up rapidly. Exhibitors from 26 countries have registered so far, and six international pavilions will make it easy to establish new business relationships with players from the global medtech hot spots. Meanwhile, there are high expectations of this new event in southern Germany and the heart of Europe.
International market leaders, seasoned suppliers and an exciting range of newcomers will ensure an innovation-oriented mix of exhibitors at MedtecLIVE 2019. About 50 percent of the exhibitors will travel from outside Germany to Nuremberg for the event next May. International pavilions from the Netherlands, Austria, UK and the Asian region have already been confirmed. "We are experiencing huge interest in MedtecLIVE and had a lot of very positive conversations at Compamed," said Alexander Stein, Director MedtecLIVE, NürnbergMesse. "It's quite clear that the industry needs a central exhibition platform in southern Germany with a rigorous focus on the whole of Europe. Expectations are high. And we are working with our partners right now to ensure that the first MedtecLIVE will prove a winner with exhibitors and visitors alike."
Latest technology, future-oriented solutions
As a combined event with a professional foundation, MedtecLIVE and MedTech Summit have a strong focus on themes relating to future-oriented Medtech business. Digitalisation, AI, organic materials and cyber security are just a few of the keywords from the supporting programme. Two exhibition forums provide an opportunity for discussion between exhibitors and visitors. In parallel with MedtecLIVE, the highly regarded MedTech Summit congress will draw experts in R&D and the application of medical technology to Nuremberg. The congress will offer some 55 presentations and workshops at the cutting edge of medicine and new technologies. Each exhibiting company will receive one free ticket. For details of all registered exhibitors and the supporting programme of MedtecLIVE and MedTech Summit, please go to www.medteclive.com/en.
About MedtecLIVE and MedTech Summit
MedtecLIVE is a leading networking platform for the international medical technology community. The trade exhibition's offering covers the full process chain in the production of medical engineering equipment, from prototypes to ready-for-market products. Leading companies, associations and institutions will engage in networking at MedtecLIVE to cultivate contacts, share ideas and create new innovations. At the prestigious MedTech Summit Congress & Partnering, experts and scientists will discuss future industry trends on an interdisciplinary basis. MedtecLIVE will be held from 21 to 23 May 2019 in the Nuremberg Exhibition Centre. The exhibition organiser is MedtecLIVE GmbH, a joint venture of NürnbergMesse and UBM. The MedTech Summit is organized by the Bavarian State Ministry for Economic Affairs, Energy and Technology, and run by Bayern Innovativ. Forum MedTech Pharma e.V. is the honorary sponsor of MedtecLIVE and MedTech Summit.