Supporter of MedtecLIVE with T4M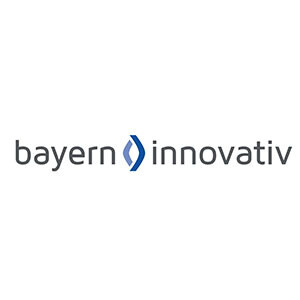 When it comes to innovations, Bayern Innovativ is knowledge manager, idea generator and catalyst. As a neutral institution of the Free State of Bavaria, Bayern Innovativ pools relevant expert knowledge especially for small and medium-sized enterprises, so they can successfully implement their innovations.
More information: www.bayern-innovativ.de/en
Tier-one, tier-two and tier-three suppliers in the open High-Tech supply chain in The Netherlands have joined forces to create Brainport Industries. Brainport Industries designs, develops and manufactures leading, advanced, precise and intelligent high tech equipment.
More information: www.brainportindustries.com/en
The German Medical Technology Association, BVMed, is an industry association that represents more than 220 industry and trade companies. Among the members of the association are 20 of the largest medical device manufacturers worldwide in the consumer goods sector.
More information: www.bvmed.de/english
EIT Health is a network of best-in-class health innovators backed by the European Union. They collaborate across borders to deliver new solutions that enable European citizens to live longer, healthier lives.
More information: www.eithealth.eu
Forum MedTech Pharma is a charitable non-profit making association - incorporated society. The network is forming a unique platform for business contacts and knowledge exchange. We successfully facilitate innovation and co-operation in the medical sector. More than 550 members are involved in the Forum MedTech Pharma, i. e. companies, research institutes, clinics, health insurances, regional authorities as well as other actors in the field - from 14 countries out of Europe, America and Asia.
More information: www.medtech-pharma.de
Medical Value by Medical Valley stands for effective and efficient healthcare solutions. Innovative technologies and services will improve healthcare in the coming decades. In this spirit, key players from business, science, healthcare and politics have joined together in the Medical Valley EMN to pool their resources as a cluster and to create synergies. The resulting accumulated technology and problem-solving competency is used to develop and market effective solutions tailored to suit global market demands.
More information: medical-valley-emn.de/en
Since 2010, MedicalMountains has been bringing together players to drive innovation. MedicalMountains has set itself the goal of networking small and medium-sized companies, promoting their growth and further expanding competitive advantages. The cluster network supports the development of foreign markets, stimulates cooperations, creates the framework conditions to accelerate innovations and builds on close cooperation with the companies.
More information: medicalmountains.de/en
The ZVEI is one of the most important industrial associations in Germany. It represents the interests of a high-tech sector with a very wide and extremely dynamic product portfolio.​ He is committed to the common interests of the electrical industry in Germany and at the international level. This commitment is supported by the involvement of around 160 employees in the main office and about 5,000 employees of the member companies in an honorary capacity.
More information: www.zvei.org/en