MedtecLIVE with T4M and MedtecSUMMIT Newsroom
Artificial Intelligence: The trusted partner for the future of medicine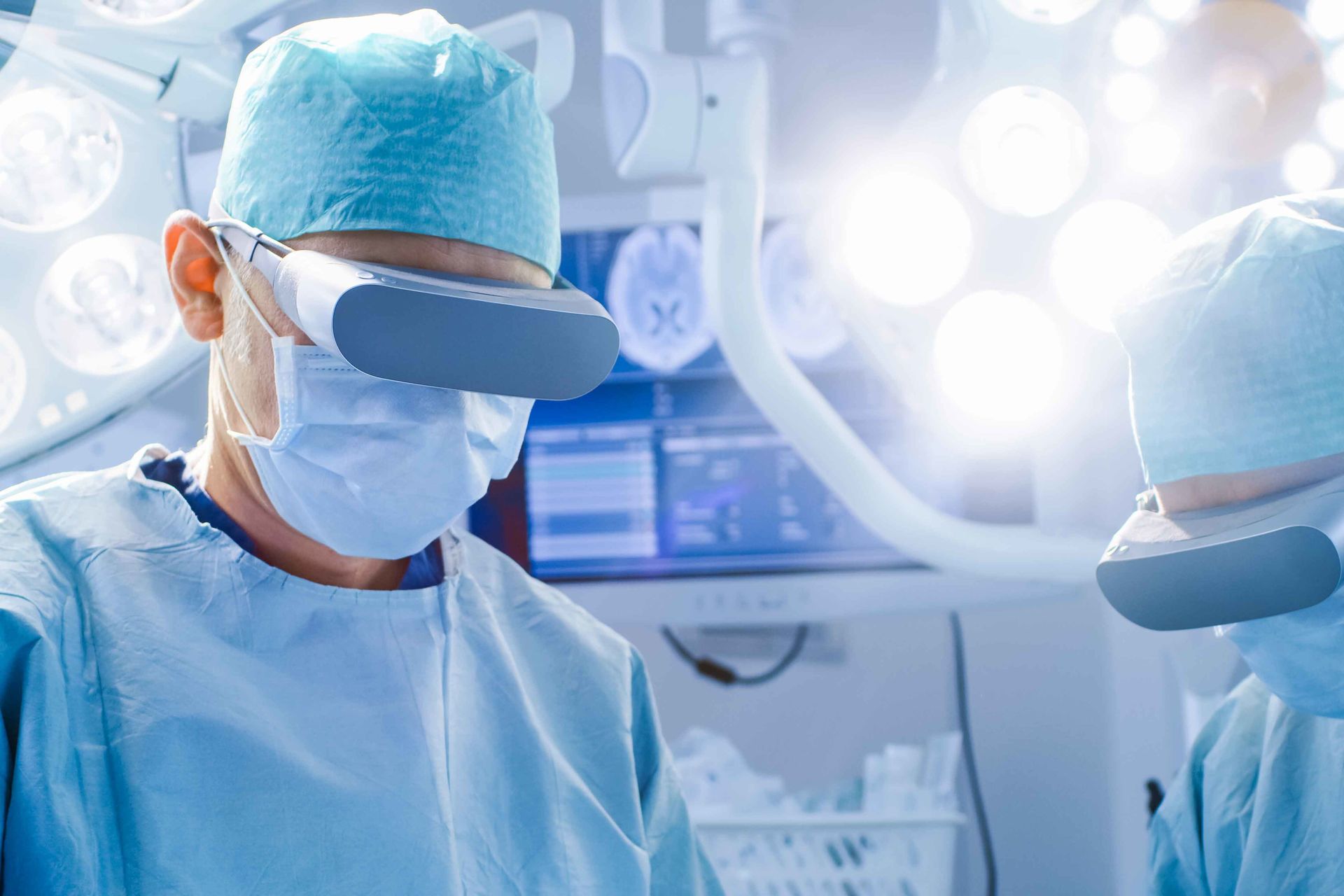 Cars need Artificial Intelligence to function in road traffic without a driver. They must be able to recognize their environment, understand driving situations and make decisions. The same technology could be used to help the blind and visually impaired to find their way around. Artificial Intelligence (AI) has grown to become a technological "megatrend" in medical technology, just as it has in many other aspects of life. Although there is no shortage of ideas for other potential applications, a number of quite specific areas of application for AI are already well established.
"We are seeing a lot of highly interesting approaches right now, in diagnostics in particular," says Alexander Stein, Director MedtecLIVE at NürnbergMesse. "Scientists and researchers are working hard to find ways to take the load off humans and improve care using Artificial Intelligence. One of the trade forums at MedtecLIVE from 31 March to 2 April will provide a platform for discussion with experts and users about these developments and the opportunities available in Germany."
Uses for Artificial Intelligence
Microsoft's free app "Seeing AI" illustrates how AI can make a crucial difference to daily living for the blind. The originator of the Microsoft project is himself blind, and used Artificial Intelligence to create an aid that would read out street signs, recognize people, or describe landscapes in day-to-day situations. Essentially, whatever the sighted perceive and understand in their daily lives via their eyes, the app translates into information in text and more recently in audible form. The results the app delivers are steadily improving in quality and accuracy, thanks to the use of learning-capable algorithms. If AI is able to cope with the many scenes and visual impressions that form part of everyday human life, what level of precision does AI actually need when dealing with smaller data volumes?
Björn Eskofier, Professor of Machine Learning at the Friedrich-Alexander University of Erlangen-Nuremberg, highlights a further opportunity for the use of AI: "The goal with the use of AI in medicine is to have it replace repetitive processes that are currently performed by the attending staff."
In radiology, for example, AI offers much more efficient opportunities to identify tumours right at an early stage. To achieve this, the AI system is fed with a large volume of tumour imaging data that enables the system to learn to recognize tumours on its own. "It's a known fact that doctors make more errors when analyzing imaging data in the afternoon than in the morning," says Eskofier. "But you can show an AI system, say, 100 million images and it will remain constantly more objective, more accurate, and less prone to errors." But the use of Artificial Intelligence is extremely efficient in more than just imaging diagnostics.
A further example of how AI can be utilized in the OR involves the use of mixed-reality glasses. Microsoft's Apoqlar is one solution. "Apoqlar is a Cloud-based application that uses MR and CT images to create a three-dimensional representation of regions of the body and display them using HoloLens mixed-reality glasses," says Till Osswald, Director Healthcare at Microsoft. "Up to 500 images showing individual layers of particular regions of the body create an anatomical picture that can be freely positioned anywhere, e.g. to show an organ with a tumour. During surgery, the resulting 3D image can be overlaid on the patient with accuracy down to millimetre level, so the surgeon can operate with much greater precision."
Participants at MedtecLIVE will also discuss AI-based medical products such as these. Bitkom will be hosting an information session in the exhibition forum in Hall 10.0 at 12:15 on 31 March.
The team of AI experts at PlanB., headed by Carsten Schuff, is working on introducing an early-warning system for strokes in intensive-care patients. This involves linking the measuring devices to which the patients are connected with the early-warning AI system developed by PlanB. for test purposes. Twice a day, the AI system receives results from the patient's blood panel, which then helps it to make predictions regarding the patient's condition with greater accuracy. Schuff stresses the importance of collaboration with practitioners on the ground: "In our field research, we work closely with the physicians in question. This collaboration is essential to remain a part of the exchange of information and ensure that a proper result is achieved in the end." A team of IT specialists headed by Ute Schmid, Professor of Applied Computer Science/Cognitive Systems at the University of Bamberg, is pursuing a similar goal.
The current boom in machine learning focuses mainly on what are known as Deep Learning systems, which recognize patterns in very large volumes of data. Schmid criticizes the fact that these approaches take control over the decision-making processes away from humans: "The machine is fed with data and delivers a classification. This kind of 'black box AI' is not practical in most areas of application. For example, in this situation a physician will be unable to understand why an AI system has classified a tumour as such. And in many areas, including medicine, it is simply impossible to assign the correct classification (a diagnosis, for example) to data, e.g. from an x-ray image. But Machine Learning presupposes that the data used in the learning process has been correctly pre-classified." Learning from data does not automatically lead to correct decision-making systems. Correlations between data patterns and class decisions are not necessarily based on a causal connection. For Schmid and her team, it is therefore important to have physicians interactively involved in the work with AI: "Only small volumes of data are available for rare medical conditions, and the data that's used to train a system is typically not representative of the basic patient population. In this case, approaches like deep neural networks cannot be meaningfully used. Instead, interactive Machine Learning approaches are needed, which involve the physicians in the learning process as experts with the empirical knowledge they have built up." The AI researchers at Bamberg are combining Deep Learning with inductive logic programming, which makes it possible to structure Machine Learning interactively, makes the black box transparent, and is able to explain the system decisions in a way that humans can follow. That means the physician ultimately decides whether the AI system diagnosis is correct or incorrect. In the process, the physician can communicate with the AI system to a certain extent: "Our approach lets physicians correct both the classification decision made by the AI system and the system's assumptions underlying the decision. That means the machine can incorporate expert knowledge into the learning process," says Schmid, explaining her system of interactive collaboration between physician and AI in imaging diagnostics.
An overview of the current status and future opportunities offered by AI applications in medicine will be provided by a session on the subject as part of the MedTech Summit. The session will be held at MedtecLIVE, in Hall 9, starting at 10:30 on 2 April.
Limits of Artificial Intelligence
Reservations about Artificial Intelligence are universal. The economic aspect is only one of many, and mainly affects the willingness to invest in new innovations. "In terms of research and innovation, Germany is an international leader in AI," notes Schmid. "But there's room for improvement where financing is concerned." Schuff, from PlanB., believes the cause of this hesitation lies in uncertainty regarding AI, which is still strong in large sectors of the community. He and his team of AI experts are therefore spreading the word in the form of lectures at universities and the Chamber of Commerce and Industry: "We are delivering information in this way to educate people and allay their fears. SMEs, for example, often have very good digitalized systems in place but are still unaware of how to apply their digital capabilities to AI." He believes the German economy will not be able to cope in the future without Artificial Intelligence. "Even simply from the perspective of remaining competitive compared with other countries, something needs to happen – and it will," he says.
The fundamental concerns about AI systems like robots taking the place of care provided by humans in the future are something that Schmid does not believe are justified: "It's a question of acclimatization. A robotic nurse dealing with people in a retirement home, for example, will perceive no time pressure, and also will not grow impatient if someone is eating too slowly. AI in a care environment can mean providing support and alleviating the load, but must never become a replacement for human care and attention." She believes we must be alert to the risk of what is known as "digital capitalism". In a care situation, this would mean replacing nursing staff with robotic nurses. What is done or not done using the algorithms being developed is therefore a question of social responsibility. Schmid therefore considers that, "In Europe, AI must be there to help us to live better and experience more humanity."
As for the reservations regarding AI in medicine, Eskofier comments, "We need to understand that physicians are also only human, and can make mistakes. AI helps to avoid those mistakes."
Protecting personal data when working with Artificial Intelligence
Stringent regulatory requirements are one barrier to the application of AI. Unlike the situation in other countries, where patient data is readily available in large volumes to train AI solutions, for example, the approval processes in Germany are lengthy. Efforts are being made to develop solutions for a middle ground between too much and too little transparency with the use of patient and customer data. One solution is Federated Learning, in which algorithms are trained on multiple, distributed servers with locally stored data, without the data being exchanged between servers. This substantially reduces the risk of misuse or even simply the disclosure of personal data to third parties. For Eskofier, "This is the kind of solution we can imagine being applied in a medical setting."
Microsoft's Osswald also believes data protection is the top priority for the use of AI: "The EU's General Data Protection Regulation (GDPR) bolsters the rights people have over their data. Violations can lead to substantial penalties for both providers and insurers in the healthcare industry. For innovations in the medical sector it's essential to be able to share data effectively, securely and in real time." How this important location factor will influence future research and application in Germany, as an active player in the AI industry, is a topic for discussion at the MedtecLIVE exhibition and the Medtech Summit congress being held in parallel between 31 March and 2 April 2020.
How patient and research data can be used and analyzed responsibly, and which ethical, legal and regulatory aspects must be considered in this regard, are also the subject of a dedicated session at the MedTech Summit. The session will be held at MedtecLIVE, in Hall 9, starting at 14:00 on 2 April.
"MedtecLIVE bridges the gap between technological innovation and regulatory requirements – throughout the entire medical technology value chain," asserts Stein. "With the MedTech Summit and Bitkom's trade forum on AI, we have created two exclusive platforms for interaction at the highest level."
MedtecLIVE and MedTech Summit Congress & Partnering
MedtecLIVE is a leading networking platform for the international medical technology community. The trade exhibition's offering covers the full process chain in the production of medical engineering equipment, from prototypes to ready-for-market products. At the prestigious MedTech Summit Congress & Partnering, manufacturers, users and researchers will discuss future industry trends on an interdisciplinary basis. The next MedtecLIVE together with the MedTech Summit will be held at the Exhibition Centre Nuremberg from 31 March to 2 April 2020. For all details please go to: www.medteclive.de